Here's a shot of an error message that Windows kept giving me this morning. Normally an error like this I would just ignore and carry on doing whatever it was that I was doing at the time. But this one was different. Vista would keep popping this one up whenever I tried to click on something, such as the Start menu, Taskbar (off topic, but it's weird that Windows Live Writer says that "Taskbar" is spelt wrong) or even the Desktop.
Sorry for the crummy quality, but I couldn't do a Print Screen and open up my favourite graphics application, MS Paint, to save it.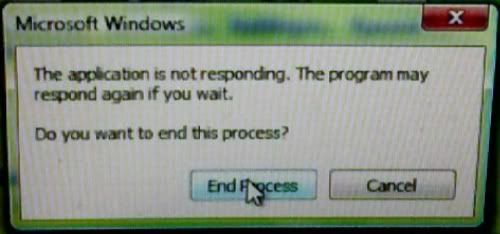 In case you're wondering, Vista doesn't close when I clicked on the "End Process" button.
Update: February 10th, 2008
Ginormous 'Blue Screen of Death' Hits Las Vegas