Not sure if any records were broken or not, but boy did Old Man Winter ever take a huge dumping on us here in the snowbelt last night.
Yesterday when I came home just before 5pm, there was just enough snow on my walk way and in front of my door for me to have to shovel off. At just before 9pm I wanted to head out to get some snacks for the UNC vs. Duke game, but when I went to open my screen door, I could only open it about a foot. I had to literally dig my way out of my apartment, and dig my way out to the road.
I wasn't the only one to have problems with the snow. Down the road from me, there was a car stuck in the middle of an intersection and was just left there. Around the corner from my place there was a guy driving his van backwards down the road because he couldn't continue going forward, and had no room to turn around. Then there was a civic that got stuck going downhill.
The snow mobilers were loving it though. Mapleview Dr, which is usually a pretty busy road even down at my end of it, was dead, except for the ski-doos zipping up and down it.
Here are some pictures that I took last night, and a couple from this morning. Sorry for the quality, I had to use my camera on my cell.
You can see how high the snow was against my door.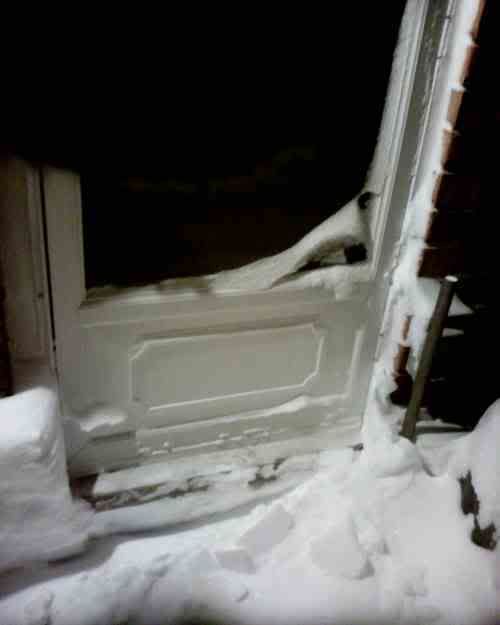 I had to dig my way out to the road.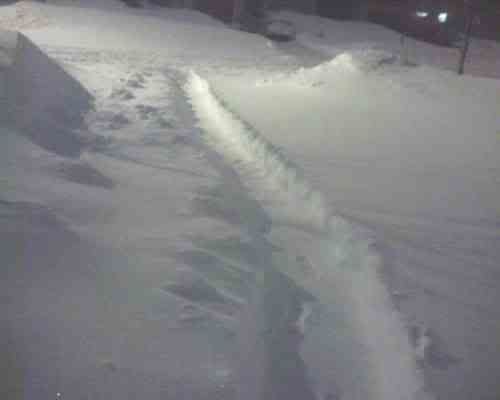 Another image of the pathway to the road from my apartment.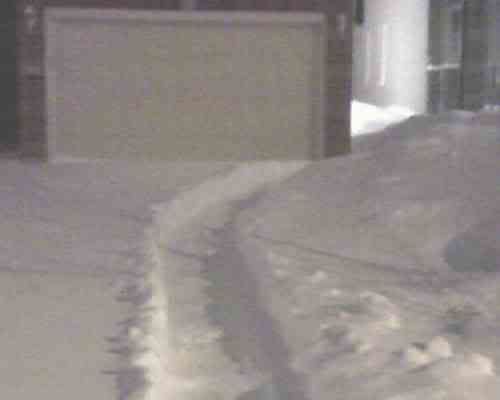 The road. See the red lights in the middle? That was a car that was stuck in the middle of the intersection, and left there.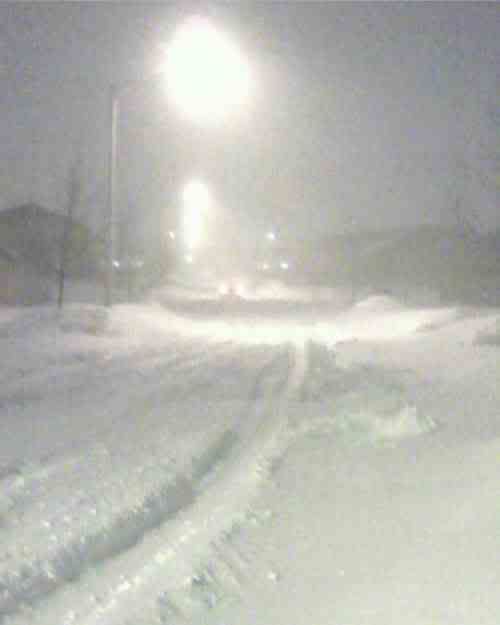 Another picture of the road, looking the other way.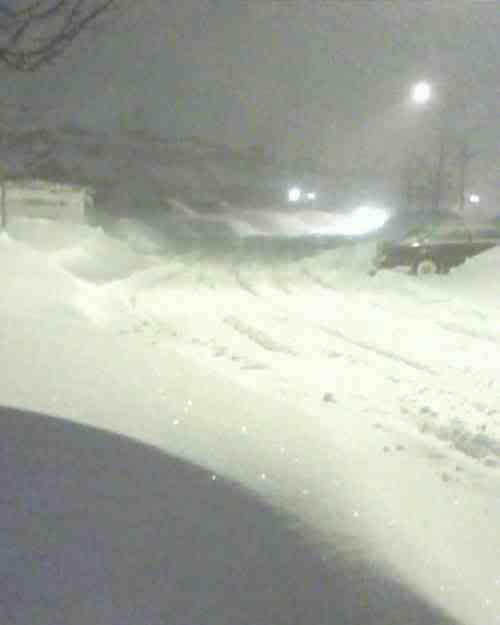 I've seen vehicles get stuck going uphill, but never downhill.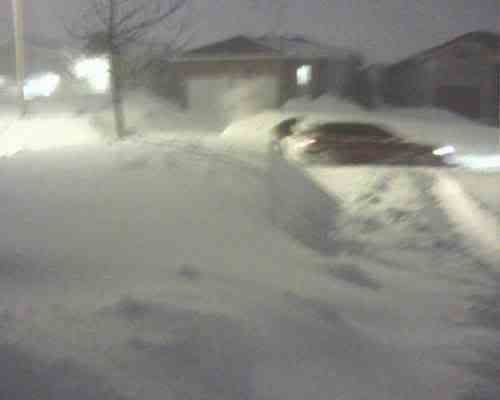 That car that had a hard time going downhill, got stuck at the intersection (the single red light on the left), next to the other car that was stuck there. The bright light in the middle is a third car, that too got stuck.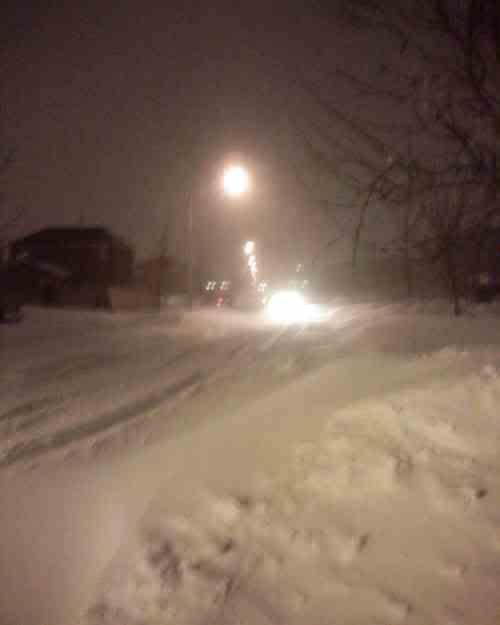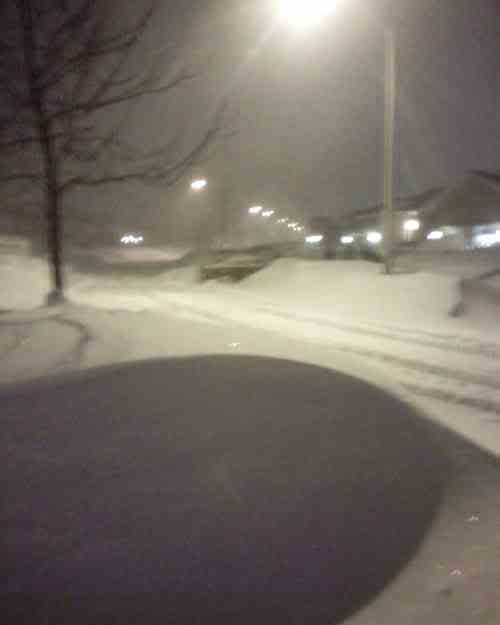 My neighbour's yard.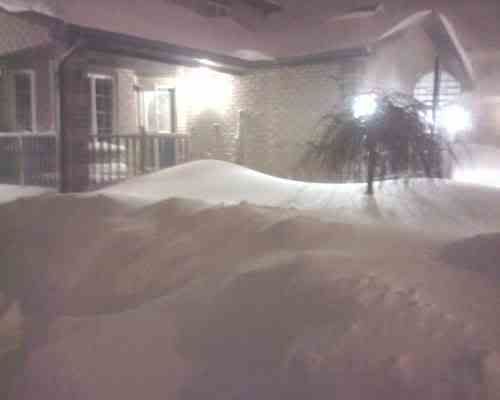 Same yard, the day after.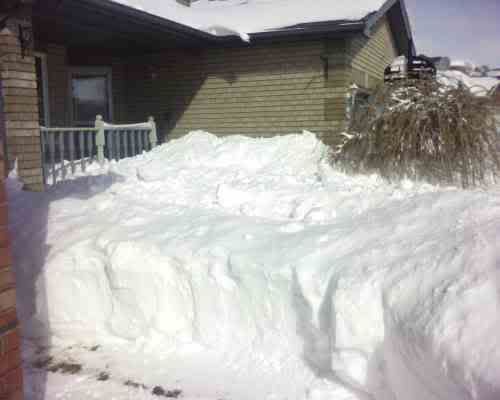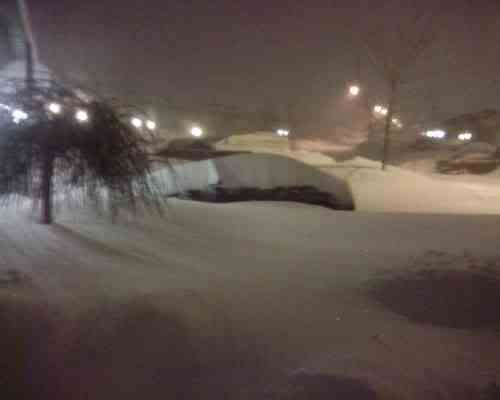 Someone's driveway that I passed by the morning after.